Canberra's Finest Wood Fired / Gas Pizza Brought To Your Doorstep
If You're Planning A Party Or An Event, Let the Smell Of Wood Fire, Baking Pizza Crust And Melting Mozzarella Make It Something To Remember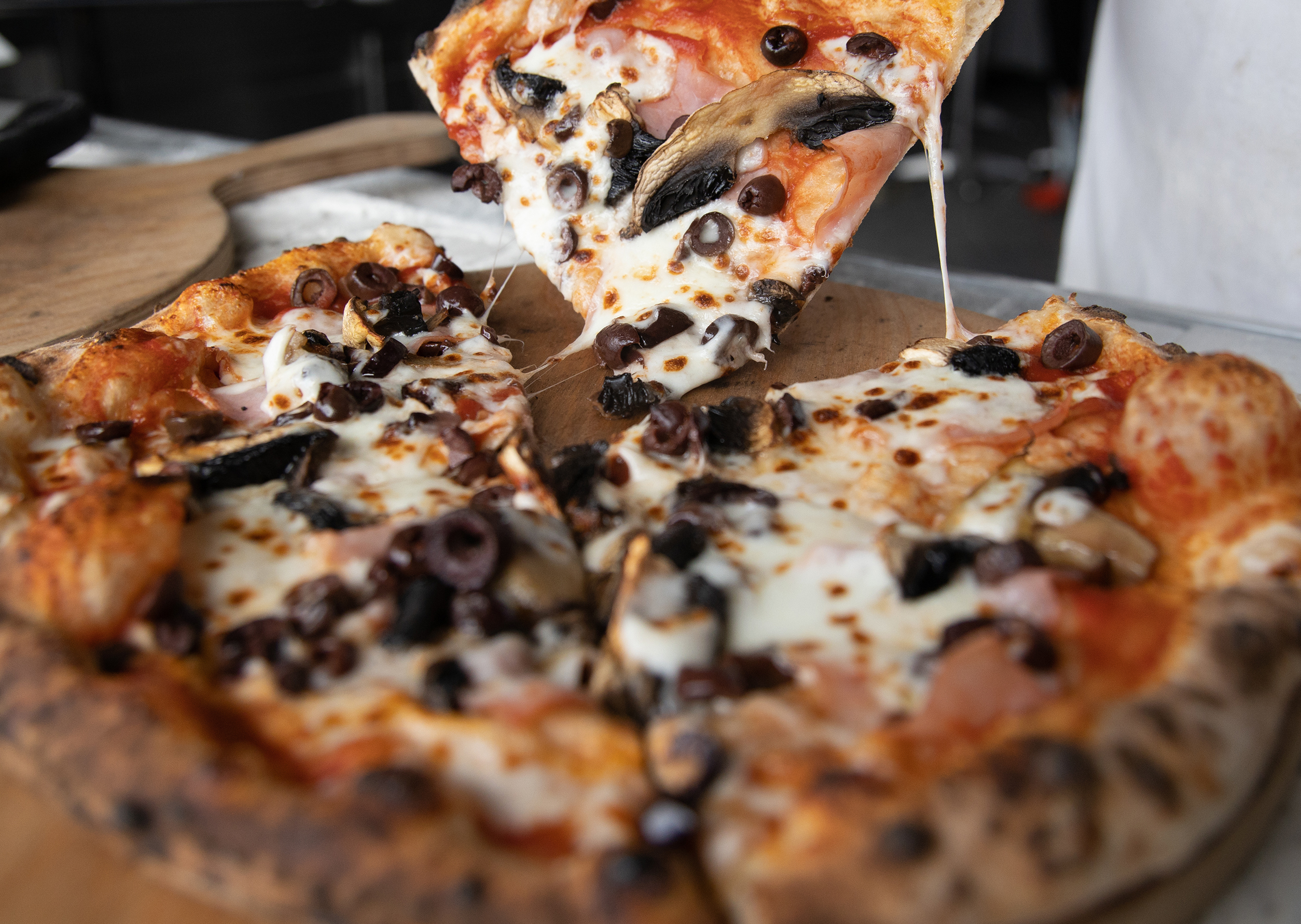 CELEBRATING SOMETHING SPECIAL?
GET HOT PIZZA FRESH FROM THE OVEN
ENJOY A CASUAL EVENT WHEREVER YOU WANT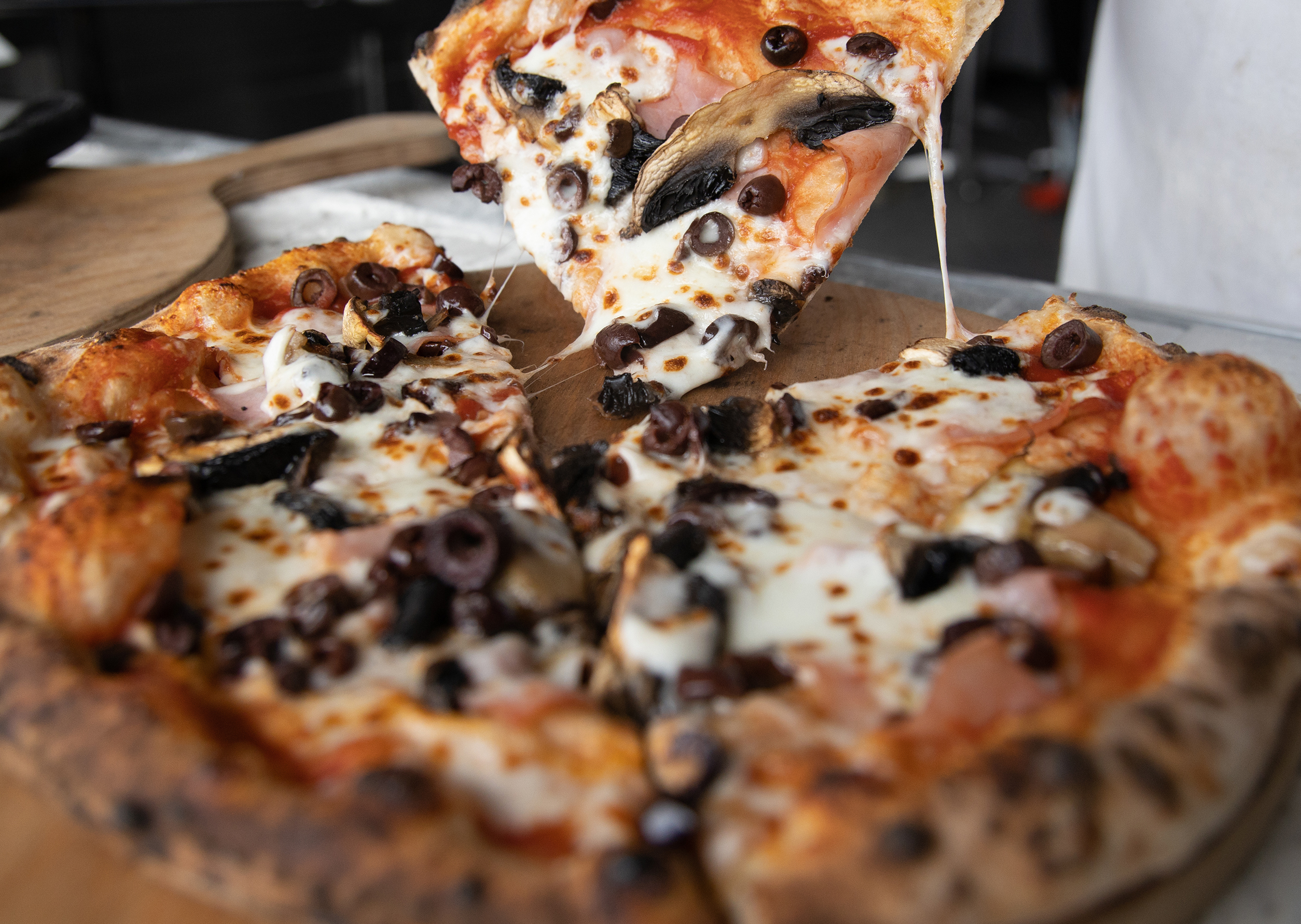 If you're a lover of fine wood fired Italian Pizza, then please read on.
Nothing brings friends, family or colleagues together quite like breaking bread, sharing delicious food and a toast to good times, life's successes and a prosperous future.
Is an occasion any finer than with true Italian cuisine where every meal is treated with a sense of celebration.
Alex The Pizza Guy brings piping hot steaming pizza straight from the wood fired / gas oven in true Calabrian fashion.
Relax as the scents of fire, bread, basil, sugo and melted cheese make mouths water, then eat, laugh, celebrate and most important of all, make memories.
Hi, I'm Alex, welcome to Alex The Pizza Guy.
I learnt my love of cooking from my Mum And my Nonna, they patiently shared their wealth of food knowledge with me and instilled in me a deep passion for the art of simple beautiful Italian cuisine.
We're proud of our Calabrian roots in the South of Italy where every meal is cherished as a celebration.
I want to share this passion of italian food with you and your guests, from my family to yours, Alex The Pizza Guy is waiting to make your next event as special as a Calabrian meal time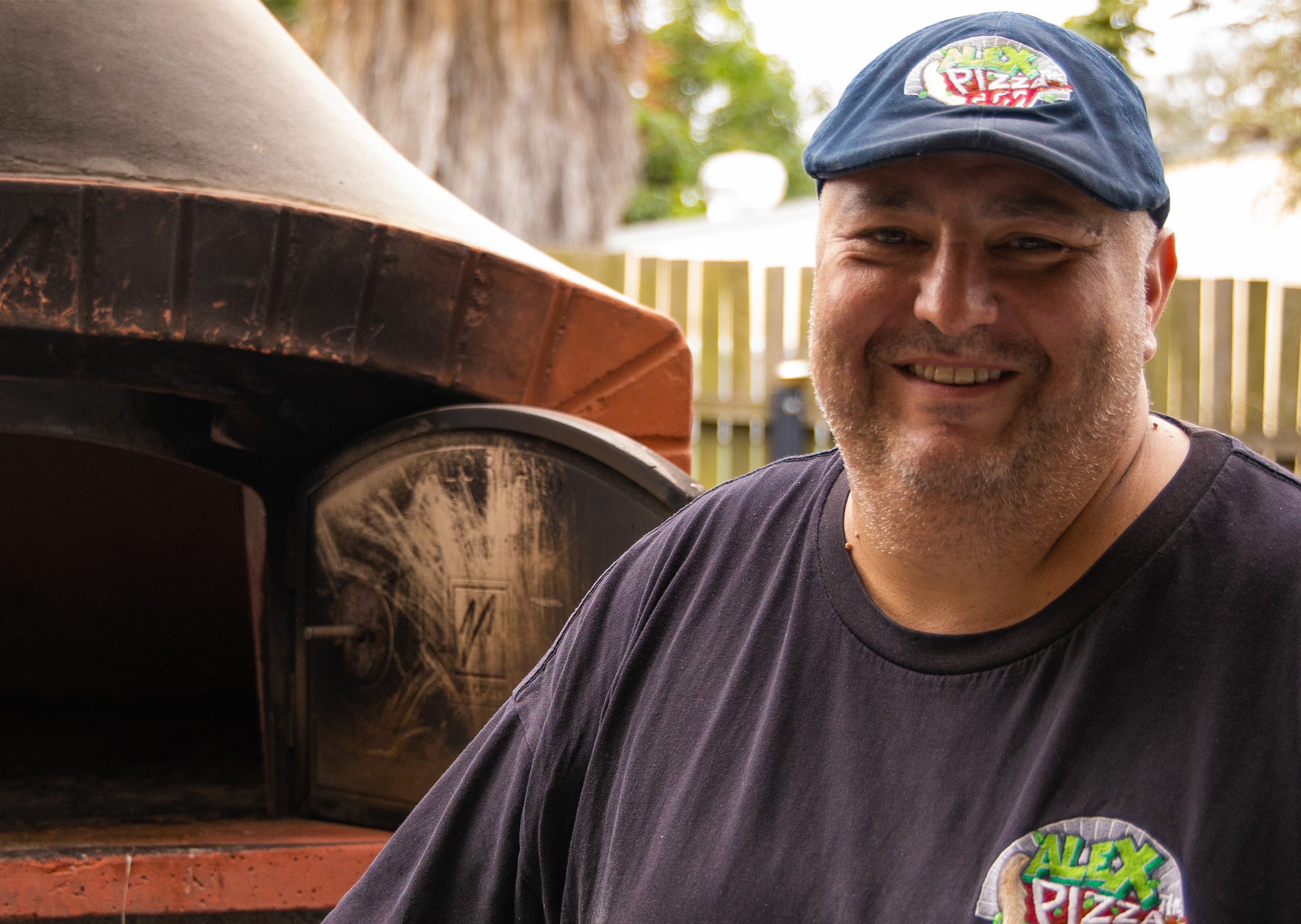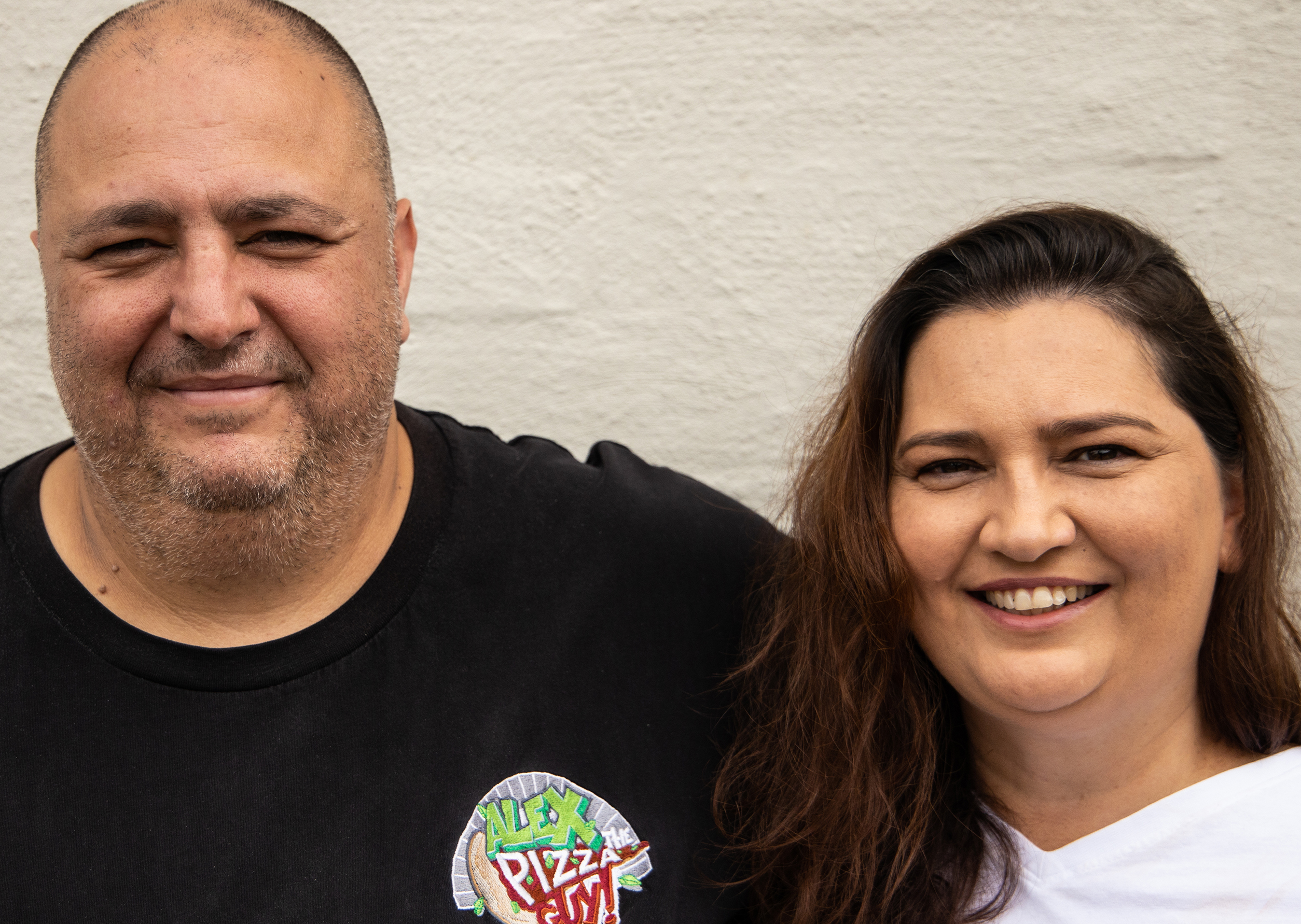 1. How big are the pizza's
Roughly the size of a dinner plate – 10inch.
2. How many pizzas do you serve?
3. How long do you stay?
We arrive 1 hour before we start serving and about 2 hours after that
4. Do you do Gluten free?
5. Do you cater for vegans?
6. What is the dessert you serve?
7. What is the minimum number you cater?
Our minimum booking fee is $1050 1 – 30 people
8. Do you travel?
Yes we do, depending on location there may be a travel fee
Pizza has a truly global appeal and comes in many guises in different corners of the world, But Alex The Pizza Guy only produces authentic wood fired / gas pizzas that would not be out of place in distinguished Italian pizzerias. With a Calabrian heritage it's no real surprise that the art of Italian cooking has been passed down to me from the generations and become such a passion of mine. And now with my mobile wood-fired / gas pizza catering service in Canberra I have the opportunity to share my passion – and my pizzas with you!
My outdoor Italian catering service in Canberra is set up to provide for events and parties, in fact any time when delicious Italian food can add to the celebration – no matter what the occasion! I can cater for groups of any size, even over 100 or more, and as the only mobile wood fired / gas pizza supplier in Canberra you will find yourself enjoying a truly unique event.
When you choose Alex The Pizza Guy to take care of your party catering in Canberra you can be sure of a top-quality service and a wonderful menu to choose from. My pizzas, which are an ideal size serving for one, come in either tomato or white sauce base and feature all the toppings that you would hope to see on authentic Italian pizza – mozzarella, gorgonzola, prosciutto, Italian sausage, leg ham, olive, artichoke, garlic, rosemary, zucchini and seafood are just some of the ingredients that I use to create truly memorable pizzas for you. And if you have special dietary requirements, I've got you covered – I can provide gluten free, vegetarian and vegan options – just let me know what you need when you book! In addition, I can also supply beautiful salads to accompany your pizzas – and if you want something sweet and creamy to finish off, why not try my sumptuous cannoli? You won't be disappointed!
As well as bringing my wood-fired / gas oven to your celebration, I provide everything else that is required to ensure that your event runs perfectly. Tables, serving trays, biodegradable plates, napkins and cutlery are all part of the service so you don't have to worry about anything, I take care of it all. I will arrive at your location in good time to set up and prepare, and not till when everyone has been fed will I consider packing up.
With my two sons by my side, keeping the family heritage strong, I provide one of the most unique catering services available in Canberra that is the envy of other catering companies. It's no secret that food and mealtimes form the backbone of Italian family life and is a huge part of society. Alex The Pizza Guy is proud to maintain this strong tradition and is ready to share it with you.
Whenever you need event catering, including wedding catering in Canberra, just get in touch with me – I can add the extra wow factor that will make your special occasion a whole lot more special!